Article
Old Age Home vs. Elder Care at Home: Making the Right Choice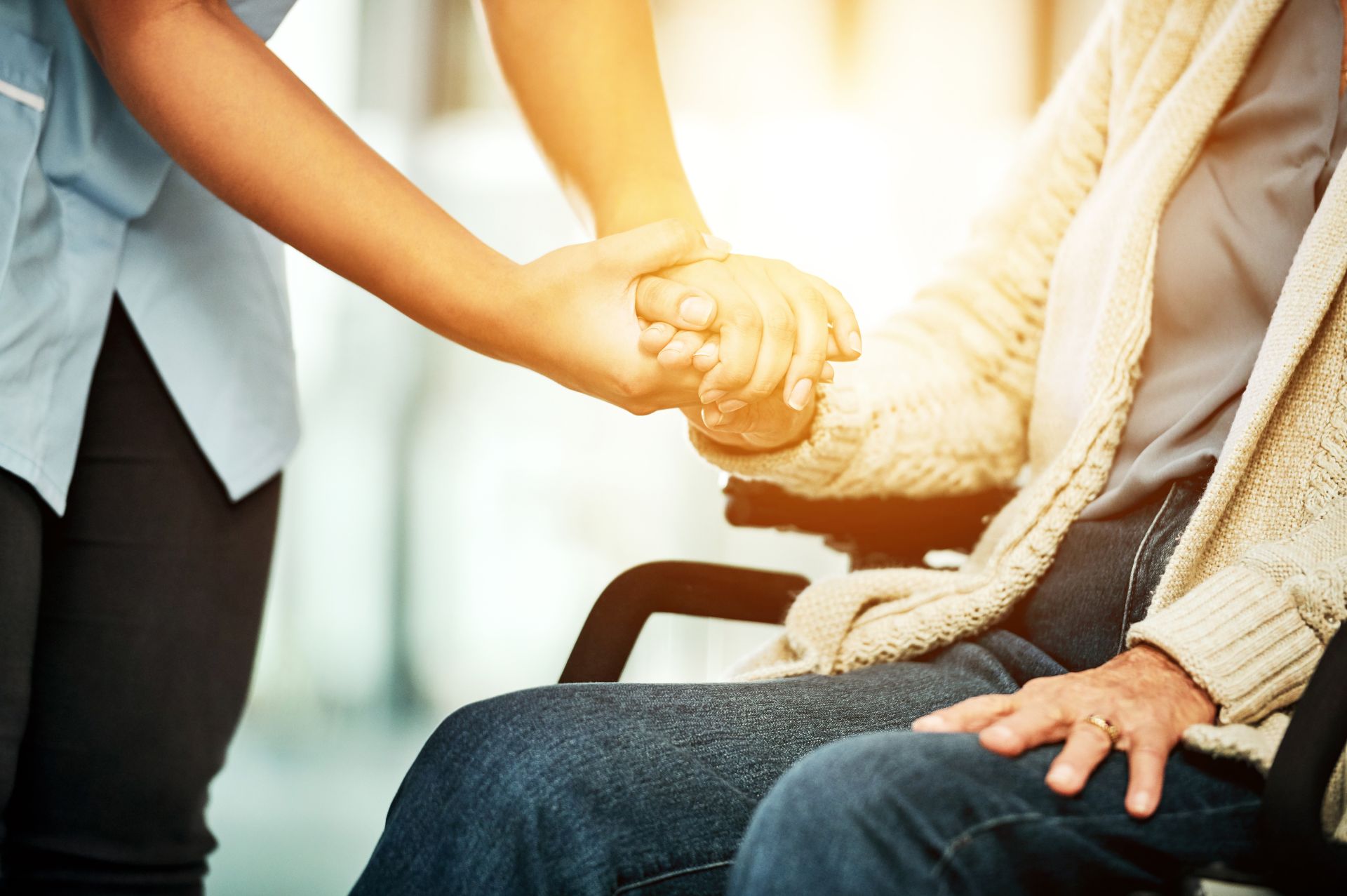 Lifestyle
As our loved ones age, we are faced with the crucial decision of how to provide the best care and support they need. Two common options are often considered: moving the elderly to an old age home or arranging for elder care at home. Each approach has its unique advantages and challenges. In this article, we'll delve into the pros of both options, helping you make an informed choice that best suits your family's needs and the well-being of your elderly family members.

The Benefits of Elder Care at Home

1. Familiar Environment: Staying at home allows the elderly to remain in familiar surroundings, providing comfort and emotional security.
2. Personalised Care: Home care can be tailored to the individual's unique needs. This flexibility can be highly beneficial for those with specific medical conditions.
3. Family Support: Elders continue to be a part of their families' lives, facilitating emotional bonding and maintaining a sense of belonging.

The Benefits of an Old Age Home

1. Support Staff: Old age homes often have caregivers and medical staff available around the clock, ensuring that the elderly receive care.
2. Social Interaction: Residents have the opportunity to engage with peers, attend activities and build new friendships, which can be beneficial for their emotional and mental health.
3. Safety Measures: These facilities often have security measures in place for the safety of residents, who might be more vulnerable to accidents or health issues.

Making the Right Choice
The decision between an old age home and elder care at home depends on several factors:

1. Health and Care Needs: Consider the elderly person's specific health conditions and requirements.
2. Emotional and Psychological Well-Being: Take into account the emotional well-being and preferences of the elderly individual. If they are happier and more content at home, it could contribute to their overall health.
3. Budget: Determine the financial aspects of both options.
4. Social Interaction: Recognise the importance of social interaction for the elderly. If staying at home, arrangements for social activities or companionship should be considered.

Final Takeaways
In the end, the choice between an old age home and elder care at home is deeply personal and should prioritise the well-being and happiness of the elderly individual. Consider their specific needs, desires and health conditions, and discuss the options with family members and healthcare professionals to make an informed choice that best suits your family's circumstances.

Ready to explore the best elder care option for your loved one? Discover personalised elder care solutions with ElderAid and ensure they receive the care and support they deserve. Contact us today at +91 81234 00400 or info@elderaid.in

You could also visit our website - www.elderaid.in. We offer a wide range of services tailored for seniors' needs and are committed to enhancing their quality of life.

ElderAid is available in four cities: Bangalore, Hyderabad, Chennai and Palakkad.

Frequently Asked Questions (FAQs) on Elder Care Options

1. What are the different elder care options available?
There are several elder care options available, including in-home care, assisted living facilities, nursing homes and old age homes. Each option caters to different needs and preferences, ranging from in-home personalised care to more communal living arrangements.

2. What is the difference between an old age home and a nursing home?
Old age homes are designed for independent or semi-independent seniors who want to live in a community setting with amenities. Nursing homes are more medical in nature and offer skilled nursing care for those who require constant medical attention and assistance with daily activities.

3. Is in-home care better than an old age home for seniors with specific medical needs?
Sometimes in-home care can be better for seniors with specific medical needs, as it allows for personalised, one-on-one care tailored to their health condition. However, it depends on the severity of the medical condition, and in some cases, old age homes with medical facilities may be more appropriate.

4. How can I find the best old age home near me?
To find the best old age home near you, start by conducting online research and checking for local options. Seek recommendations from friends, family or healthcare professionals. Consider visiting the facilities in person to get a sense of the environment and amenities offered.

5. What are the costs associated with old age homes?
The cost of staying in an old age home varies widely based on factors such as location, the level of care needed and the facilities provided. It's essential to inquire about the specific costs, including accommodation, meals and any additional services.

6. How can I help my loved one transition to an old age home?
Transitioning to an old age home can be emotionally challenging. To assist your loved one, involve them in the decision-making process, ensure they are comfortable with the chosen facility, and visit frequently. Additionally, maintain open communication and provide emotional support during this transition.

7. What amenities are typically provided in old age homes?
Amenities in old age homes may include comfortable accommodations, communal dining, recreational activities, medical facilities, security and social events. The specific amenities vary by facility, so it's important to inquire about all the offerings before choosing the best old age home for you.
8. How do I assess the quality of care provided in an old age home?
Assessing the quality of care in an old age home is vital. To do so, consider the cleanliness, staff-patient ratio, safety measures, residents' well-being, quality of the food provided and the availability of medical facilities.

9. Can I bring my pet with me to an old age home?
The pet policy in old age homes varies from one facility to another. Some homes may allow pets, while others may not. If having a pet is essential, inquire about the pet policy at the specific old age home you are considering and ensure it aligns with your preferences and needs.

10. What are the disadvantages of old age homes?
Emotional Isolation: Residents may feel isolated or lonely due to the lack of daily family interactions.
Loss of Independence: Some seniors may perceive moving to an old age home as a loss of independence and control over their lives.
Adjustment Challenges: Adapting to a new environment can be emotionally challenging for some seniors.
Variable Care Quality: The quality of care in old age homes can vary, and not all facilities provide the same level of attention.
Limited Personalised Care: Care in a shared environment may not always be personalised to individual needs and preferences.
Institutional Feel: Some seniors may feel uncomfortable in an institutional setting and prefer the familiarity of their own homes.
It's essential to carefully weigh these disadvantages against the advantages when considering the best care option for your loved one.
11. What types of services and amenities can residents expect in an old age home in Bangalore?
Old age homes in Bangalore typically offer various levels of care. Services and amenities can vary, but many old age homes offer accommodation, meal services, housekeeping, healthcare support, social activities and security. Some upscale facilities may include features like fitness centres, recreational activities, and even transportation services.
---
Related Resources