Article
Arthritis friendly home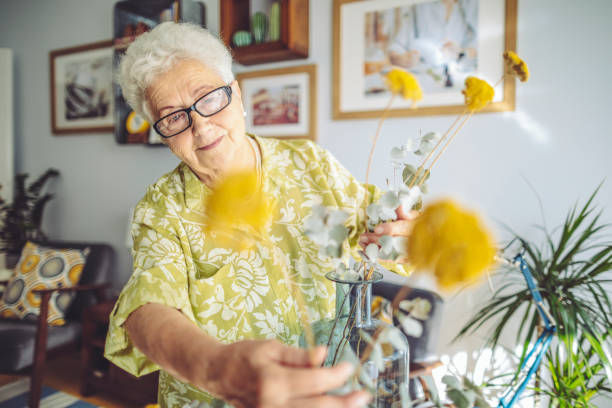 Lifestyle
A home is a place where you feel safe and comfortable. But when one has arthritis, it may seem like their home is filled with hurdles/obstacles such as doors that are hard to open or stairs that are hard to climb. Few assistive devices that are easily available at the stores can make everyday tasks easier.
Jar openers-

A rubber jar opener helps in getting a better grip on tight jar lids. A wall-mounted jar opener can help open and close jars with just a twist for more tough jobs.

Food processor-

Helps in chopping vegetables and fruits easily with just a press of a button.

Long-handled dustpan and broom-

Makes it easily to sweep off the floor without having to bend over.

Utensils with thick grip-

For easy holding, go for tools with strong, padded grips. Alternatively, wrap tape, foam, or cloth around the handles of any culinary instrument, such as pots, pans, and knives, to build your own huge grips.

Long handled shoe horn-

Without bending, put on your shoes. Shoes with Velcro or that slip on instead of shoes with laces can also be beneficial.

Electric toothbrush-

An electric toothbrush is easier to grip on when one has arthritis in their hands.

Raised toilet seats-

This makes it easier for them to sit or get off the toilet without having to put much strain on their joints. There are also a few models of toilets that come with handles, this makes it even easier for the older adults to use the toilets.

Electric razor-

This is another important tool for those who have painful or swollen hands or fingers.

Ket turner-

When turning keys, a large plastic key turner will provide additional leverage. Some models contain more than one key.

Door knob grips-

Placing the plastic grips on the door knobs makes it easier for them to open and shut the door by themselves.

Garden kneeler-

You can labour in your yard without stressing your back or knees with these equipment. There are a variety of types to choose from, including kneeling pads and short stools that can be used for kneeling or sitting.
There are many other useful devices that can assist the older adults with their everyday household activities. One can ask their doctors or physical therapists what devices might be most useful for them.
---
Related Resources