At ElderAid, we have many people who are near and dear to us. At the centre of our family are our elders who are the reason why we do what we do! Their children are our constant supporters and encourage us endlessly. And last, but not least, our team members who work tirelessly are our source of inspiration. Every Care Manager who treats each elder like their own parent are the heroes of ElderAid.
Here are some of the heartening words of support and touching anecdotes that members of the ElderAid family have shared over the years!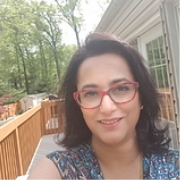 ElderAid is an invaluable support system for my parents and brings us huge peace of mind... I sleep better because of you.
Renuka Balaji
Daughter, New Jersey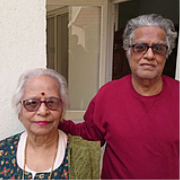 All I have to do is call Anil, Santosh or Sudhakar or send them a WhatsApp and its done!
Dr. Meena Nagarjunan
Elder, Bangalore
Jyoti Venkatesh
Daughter, Canada
Dr. Meena Nagarjunan
Elder, Bangalore
Priya Thyagaraj
Daughter, Canada