The ElderAid Care Friend programme was launched in order to bring truly holistic care to our senior citizens.
We strongly believe that holistic care must also encompass happiness, engagement, joy, social stimulation, and more.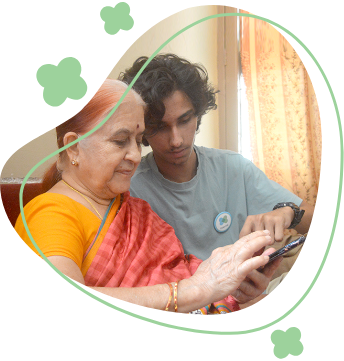 Our Care Friend's spend a few hours every week with our customers, keeping them engaged and excited. Whether it is through playing board games, going for walks, or simply bonding over some chai and conversations, our Care Friend's ensure that, by the end of the session, their elders are happy and energised.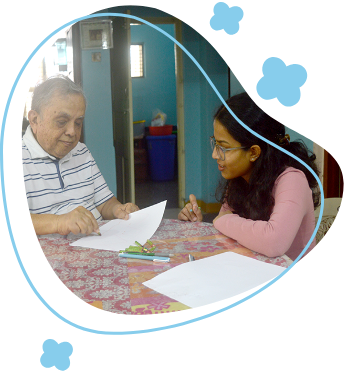 Our Care Friend's can even help capture memoirs, create art projects, help host events, or support you or your parents with any number of things that may bring joy.
Request a Care Friend

To request a Care Friend, or understand more about the program, head to our Enquiry Form here!

Enquire Now
Want to be a Care Friend?
If you are looking to be a Care Friend, you can learn more about the program through PDF and can use below Form to register yourself!
Register Now
Download PDF