Article
Bridging Generations: 10 Tech Tips for Seniors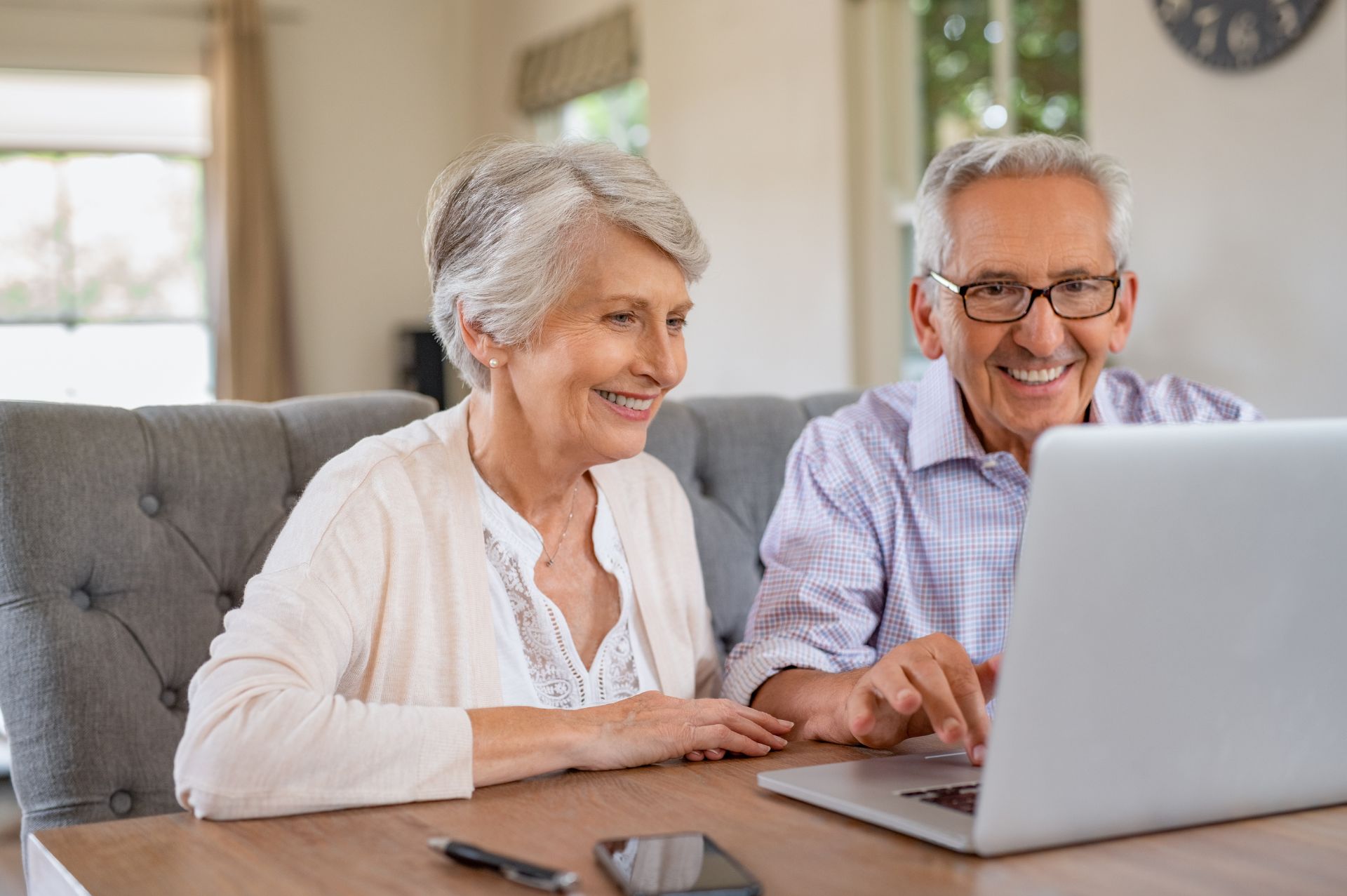 Lifestyle
In an era dominated by technological marvels, the digital landscape can sometimes appear overwhelming, especially for seniors. However, age should never be a barrier to embracing technology and enjoying its myriad benefits. Whether it's staying connected with loved ones, managing healthcare, or simply exploring new hobbies, seniors can find immense value in becoming tech-savvy. To empower seniors in their tech journey and help them navigate the digital world with confidence, we've compiled ten essential tech tips tailored specifically for their needs.

Embracing Technology as a Senior
The rapid pace of technological advancement has transformed the way we live, work and communicate. While the younger generations may have had the advantage of growing up with technology, seniors can also harness its power to enrich their lives. By taking gradual steps and adopting a learning mindset, seniors can overcome any apprehension about technology and start reaping its rewards.

1. Start with a User-Friendly Device
Choosing the right device is crucial for seniors new to technology. Consider opting for a user-friendly smartphone or tablet, such as an iPhone or iPad. These devices are designed with simplicity and ease of use in mind, making them ideal for beginners.

2. Enrol in Basic Technology Classes
Many organisations offer technology classes specifically designed for seniors. These classes cover everything from basic computer skills to using social media and video calling apps. Enrolling in one of these classes can provide valuable hands-on experience and guidance.

3. Seek Help from Family and Friends
Don't hesitate to ask younger family members or friends for assistance. They can provide one-on-one tech support and explain various features and applications. Learning from someone you trust can ease the learning curve significantly.

4. Understanding Cybersecurity
Learning about online safety and the importance of creating strong passwords is very important. Encourage the use of reputable antivirus software and the importance of being cautious when clicking on links or downloading attachments in emails. A little cybersecurity awareness can go a long way in protecting personal information.

5. Explore Video Calling
Video calling via apps like Whatsapp is a great way to stay connected with loved ones, especially when physical visits may not be possible. Learning how to make video calls is a valuable skill for seniors, enabling them to see and talk to family and friends face-to-face.

6. Discover E-books and Audiobooks
Seniors who enjoy reading can explore e-books and audiobooks, which are accessible through tablets and smartphones. These digital formats provide easy access to a vast library of books, magazines, and other reading materials.

7. Utilise Voice Assistants
Voice-activated assistants like Amazon's Alexa and Apple's Siri can make everyday tasks simpler. Seniors can use them to set reminders, make phone calls, and even control smart home devices by using voice commands.

8. Stay Connected with Social Media
Social media platforms like Facebook and Instagram can help seniors stay in touch with family and friends, share photos and updates, and connect with communities of people who share their interests.

9. Download Senior-Friendly Apps
Exploring and downloading apps that cater to seniors' interests and needs can make life easier. These could include medication reminders, brain-training games, fitness apps, or even virtual travel experiences.

10. Don't Be Afraid to Experiment Safely
The world of technology is continually evolving, and there's always something new to discover. Seniors should feel free to experiment with different apps and features. Explore hobbies like digital photography, online cooking classes, or even virtual tours of museums and historical sites.

Final Takeaways
In conclusion, embracing technology can enhance the lives of seniors by improving communication, providing access to information and opening up new opportunities for leisure and learning. With the right guidance and a willingness to learn, seniors can confidently navigate the digital world and enjoy all the benefits it has to offer. So, whether it's a video call with family or exploring the world of e-books, there's a tech solution for every senior. By bridging the generational gap in technology, seniors can stay connected, informed and engaged in the fast-paced digital age. Embrace the digital future, and the possibilities are endless.

Explore ElderAid's Tech Assistance Service Now! Don't let tech troubles hold you back. Our Care Managers and Care Friends are here to help you harness the power of technology.

Reach out to us at +91 81234 00400 or info@elderaid.in. We offer a wide range of services tailored for seniors' needs and are committed to enhancing the quality of life for the elderly.

ElderAid is available in four cities: Bangalore, Hyderabad, Chennai and Palakkad.
---
Related Resources