Article
Stroke in Seniors: Understanding, Prevention and Care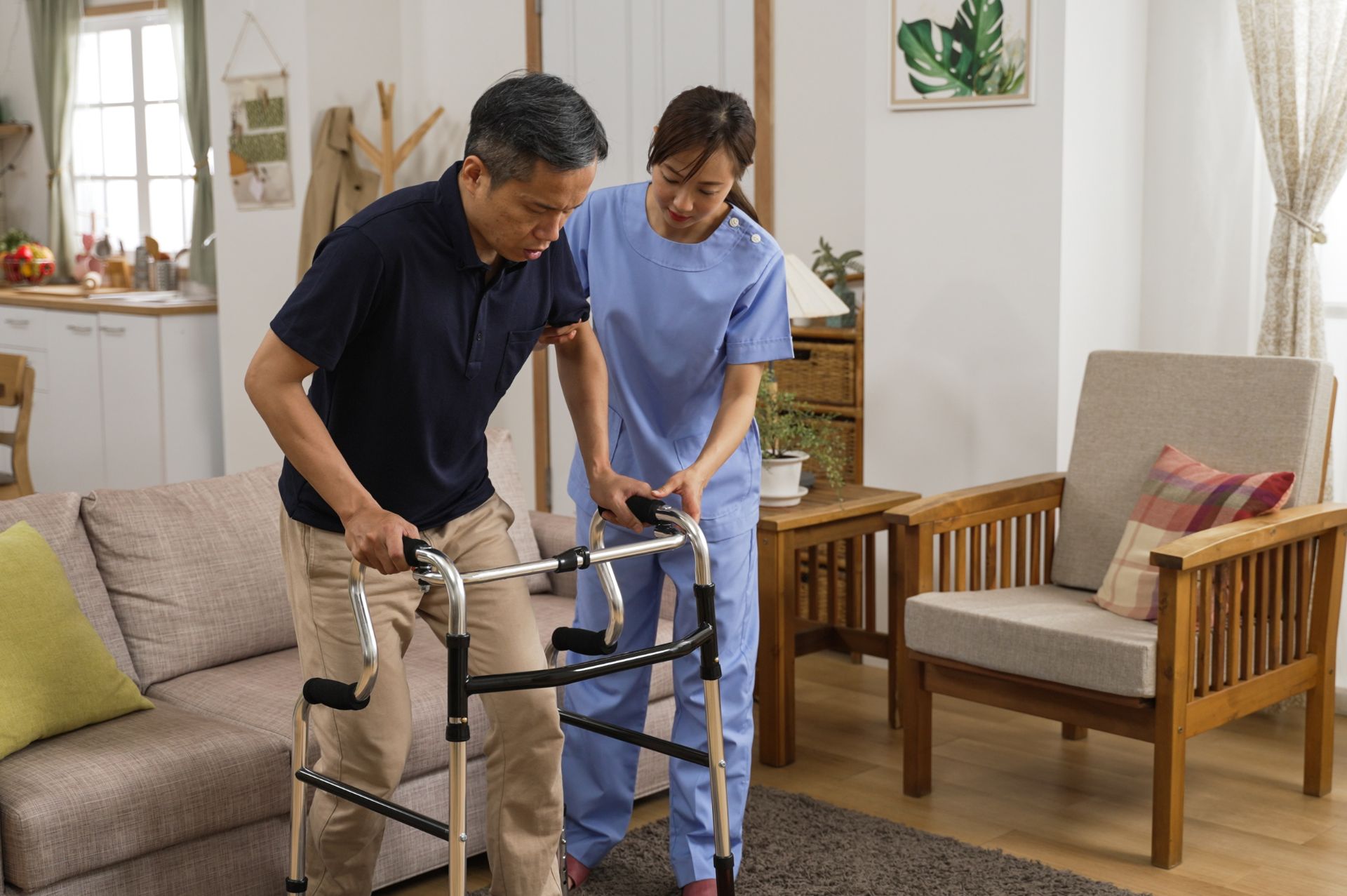 Health
As we age, the risk of various health conditions increases, and one of the most concerning among them is a stroke. Strokes are a leading cause of death among seniors, making it crucial for both older individuals and their caregivers to understand the risk factors, warning signs and preventive measures associated with this condition. In this article, we will delve into the specifics of strokes in seniors, with a focus on awareness, prevention and the importance of timely care.

The Aging Population and Strokes
The senior population is growing rapidly in many parts of the world, which means that strokes in older individuals is becoming an even more significant health concern. Strokes can have severe consequences, affecting not only the individual's health but also their overall quality of life.

Common Risk Factors in Seniors
Several factors contribute to the higher risk of strokes in older adults. Some of them are:

1. Hypertension: High blood pressure is a major risk factor for strokes, and it becomes more prevalent with age. Regular blood pressure monitoring and management are essential.
2. Atrial Fibrillation: Irregular heart rhythms, such as atrial fibrillation, can lead to the formation of blood clots. Seniors should be vigilant about heart health.
3. Diabetes: Seniors with diabetes are at an increased risk of strokes, so it's crucial to manage blood sugar levels effectively.
4. High Cholesterol: Elevated cholesterol levels can contribute to the development of plaque in the arteries, increasing the risk of blockages.
5. Sedentary Lifestyle: Inactivity can lead to weight gain and poor cardiovascular health. Encouraging regular physical activity is essential.

Recognizing Stroke Symptoms
Early recognition of stroke symptoms is vital for prompt medical attention. Seniors and their caregivers should be aware of the following signs:

1. Numbness or weakness, especially on one side of the body.
2. Trouble speaking or understanding speech.
3. Sudden, severe headaches with no known cause.
4. Sudden difficulty with vision in one or both eyes.
5. Trouble walking, loss of balance or lack of coordination.

The acronym FAST (Face, Arms, Speech, Time) is a helpful tool for identifying stroke symptoms and taking immediate action. If any of the warning signs are present, seek emergency medical care without delay.

Preventing Strokes in Seniors
Preventing strokes in seniors involves a combination of healthy lifestyle choices and effective management of risk factors:

1. Medication Management: Seniors should adhere to their prescribed medications for conditions like high blood pressure, diabetes and atrial fibrillation.
2. Balanced Diet: Healthy fruits, vegetables and lean proteins can help to promote a balanced diet.
3. Regular Exercise: Engaging in physical activity, even light exercise, can promote better cardiovascular health and reduce the risk of strokes.
4. Quitting Smoking: Quitting smoking is one of the most effective ways to lower stroke risk.
5. Limiting Alcohol Consumption: Limiting alcohol intake can help to maintain good health.
6. Regular Check-ups: Seniors should have routine medical check-ups to monitor and manage risk factors.

Final Takeaways
Stroke is a serious health issue that affects a significant number of seniors. Understanding the risk factors, recognising symptoms, and taking proactive steps toward prevention are essential for maintaining the health and well-being of older individuals. Caregivers, family members and seniors themselves should work together to ensure that the elderly are well-informed and receive the necessary support to reduce the risk of a stroke and enjoy a healthy and active life in their later years.
---
Related Resources