Article
Dementia Care: The Promise of Artificial Intelligence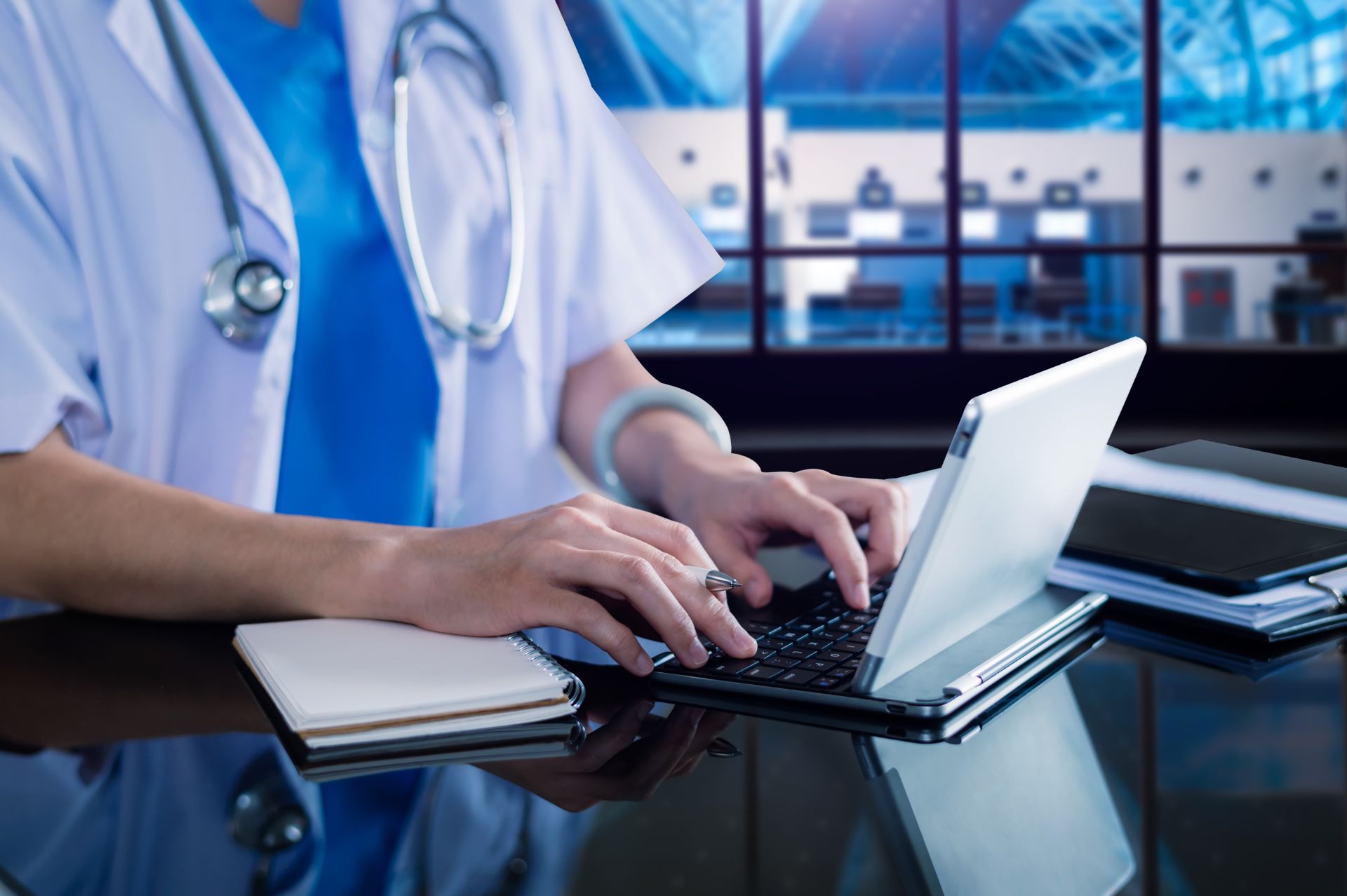 Health
With no cure in sight, the quest for innovative solutions to improve the lives of those affected by dementia has gained momentum in recent years. One such solution that holds tremendous promise is Artificial Intelligence (AI). This article explores the intersection of dementia and AI, delving into the ways AI can revolutionise dementia care, from early detection to personalised treatment and support.

Dementia and Artificial Intelligence

One of the challenges in dementia is early detection. Diagnosing dementia in its early stages is crucial for several reasons. First, it allows for interventions that can slow down the progression of the disease and improve the quality of life for affected individuals. Second, early diagnosis enables patients and their families to plan for the future, make informed decisions about care, and access support services.

AI and Early Detection

AI has emerged as a powerful tool for early detection of dementia. Machine learning algorithms can analyse vast amounts of data, including medical records, imaging scans, and even speech patterns, to identify subtle changes that may indicate the presence of dementia. For example, AI can analyse brain scans to detect structural abnormalities or track changes in brain activity over time.

One notable application of AI in early detection is the use of natural language processing (NLP) to analyse speech patterns. Researchers have found that individuals with dementia often exhibit specific linguistic markers in their speech, such as reduced vocabulary and repetitive phrases. AI algorithms can analyse these linguistic features in real-time conversations or recorded speech to provide early warning signs of cognitive decline.

The potential of AI in early detection extends beyond speech analysis. Wearable devices and smart home technology can monitor various physiological and behavioural parameters, such as sleep patterns, gait, and social interactions. AI algorithms can then process this data to detect changes indicative of dementia. These technologies offer a non-invasive and continuous monitoring solution, which is particularly valuable for early detection.

Personalised Treatment and Support

Once dementia is diagnosed, the challenge shifts to providing personalised treatment and support. Every individual's experience with dementia is unique, and tailoring care to their specific needs and preferences is essential for improving their quality of life. This is where AI can play a transformative role.

Personalised Care Plans

AI can analyse a patient's medical history, cognitive assessments, and even genetic information to create personalised care plans. These plans can include recommendations for therapy, and lifestyle modifications tailored to the individual's needs. AI can continuously update and adjust these plans based on the patient's response to treatment and changes in their condition, ensuring that care remains relevant and effective.

Support for Caregivers

Dementia care often falls on the shoulders of family members and caregivers. The emotional and physical toll of caregiving can be overwhelming, leading to caregiver burnout. AI-powered tools can provide much-needed support to caregivers. For instance, virtual assistants can help with medication reminders, schedule management, and access to educational resources. Additionally, AI chatbots and virtual support groups can offer emotional support and guidance to caregivers, reducing their stress and improving their ability to provide care.

Enhancing Cognitive Function

Another exciting application of AI in dementia care is in the use of cognitive training programmes. These programmes can leverage AI algorithms to create personalised brain-training exercises that target specific cognitive functions, such as memory, attention, and problem-solving. Individuals with dementia can engage in these exercises on digital platforms, providing a structured and enjoyable way to maintain cognitive function.

One notable example is the use of virtual reality (VR) for cognitive rehabilitation. VR environments can immerse individuals in interactive and engaging experiences that challenge their cognitive abilities. AI can adapt these experiences in real-time based on the user's performance, ensuring that the tasks remain challenging yet achievable.

Improving Quality of Life

AI-powered technologies can enhance the overall quality of life for individuals living with dementia. Companion robots, for instance, can provide companionship and assistance with daily tasks. Furthermore, AI-driven music therapy and reminiscence apps can tap into the power of music and nostalgia to evoke positive emotions and memories. These apps curate playlists and content based on the individual's personal history and musical preferences, creating a sense of comfort and connection.

Challenges and Ethical Considerations

While the potential of AI in dementia care is vast, it is not without its challenges and ethical considerations. Privacy concerns arise when AI systems collect and analyse sensitive health data. It is crucial to implement robust data protection measures and obtain informed consent from individuals and their families.

Interpreting AI-generated insights also poses challenges. Healthcare professionals need to understand the AI algorithms they rely on and interpret their outputs in the context of clinical expertise. Moreover, AI-driven interventions should be used as complementary tools rather than replacements for human care.

Final Takeaways

Dementia is a complex and challenging condition that affects millions of lives worldwide. While there is no cure, the integration of Artificial Intelligence into dementia care offers hope for early detection, personalised treatment and improved quality of life. AI can analyse vast datasets, detect subtle changes in cognitive function, and create personalised care plans. It can also provide support to caregivers and enhance cognitive function through innovative technologies like VR.

However, the integration of AI in dementia care also raises ethical concerns, particularly regarding privacy and the role of healthcare professionals. It is essential to strike a balance between harnessing the potential of AI and ensuring that human compassion and expertise remain at the forefront of dementia care.
---
Related Resources