Article
Living Well with Dementia: A Guide for Caregivers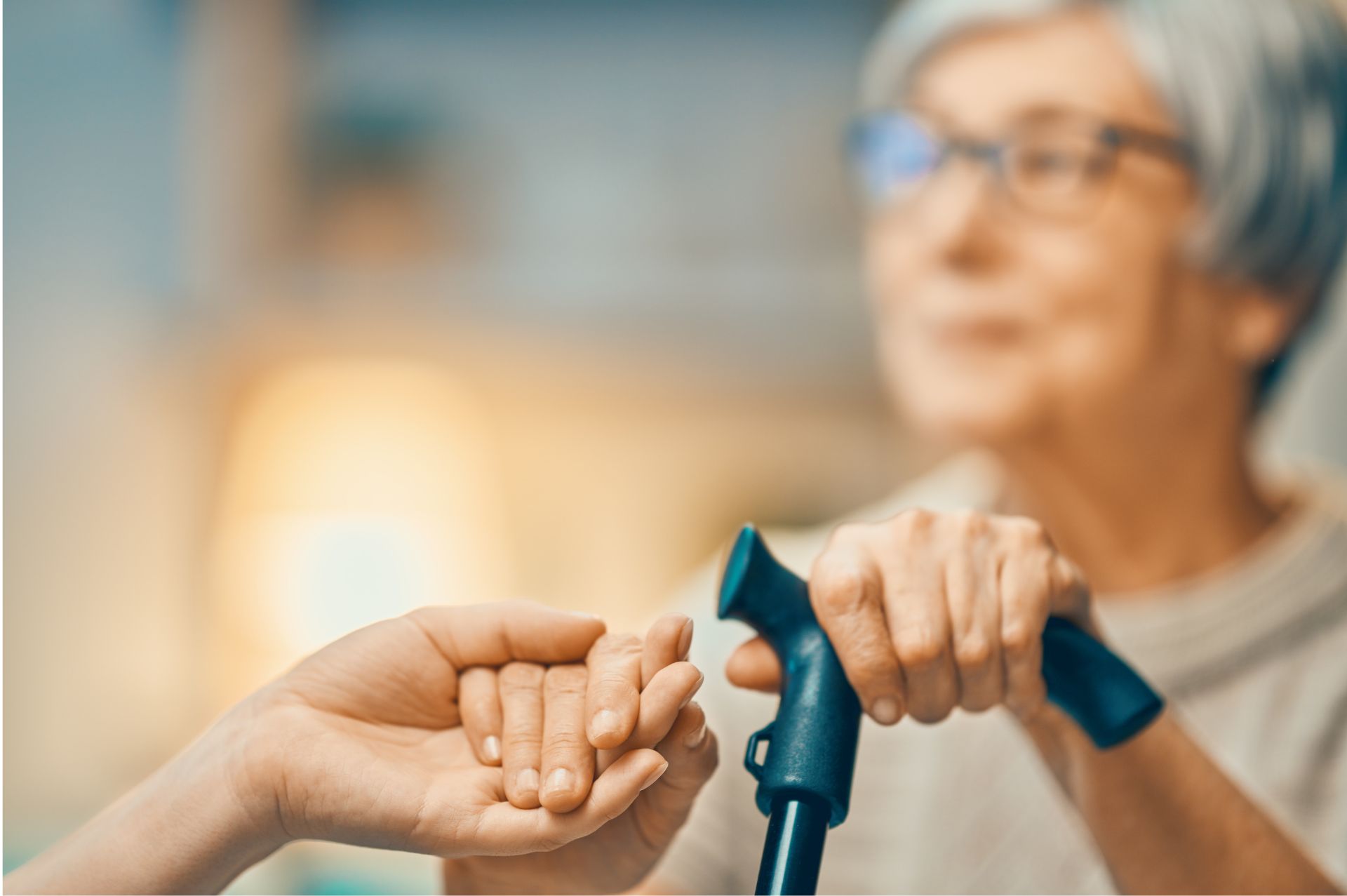 Health
Dementia is a challenging and progressive condition that affects millions of individuals worldwide. It not only takes a toll on those diagnosed with the condition but also on their caregivers. Caregivers play a crucial role in the lives of individuals with dementia, providing them with the support and care they need to maintain their quality of life. However, caregiving for someone with dementia can be emotionally and physically demanding. This article aims to provide caregivers with practical tips on how to provide the best care for individuals with dementia while also managing caregiver stress. By implementing these strategies, caregivers can help their loved ones live well with dementia and find greater peace and fulfillment in their caregiving journey.

How to Take Care of Dementia Patients Effectively

Before delving into caregiving tips, it's essential to have a basic understanding of dementia. Dementia is not a single disease but a term used to describe a group of cognitive impairments that interfere with an individual's daily life. Alzheimer's disease is the most common form of dementia, but there are other types such as vascular dementia, Lewy body dementia, and frontotemporal dementia.

Dementia typically leads to memory loss, difficulty in problem-solving, impaired communication, and changes in behaviour and mood. As the condition progresses, individuals may require increasing levels of assistance with their daily activities, including personal care and medication management. Now, let's explore practical strategies for caregivers to help their loved ones with dementia lead fulfilling lives while managing the challenges of caregiving.

Creating a Supportive Environment
Safety First:

Safety is paramount when caring for someone with dementia. Remove hazards, install grab bars, and use childproof locks where necessary to prevent accidents.

Routine and Structure:

Establish a daily routine to provide a sense of security and predictability. This can help reduce confusion and anxiety in individuals with dementia.

Familiar Surroundings:

Keep the living environment as familiar as possible. Familiar objects and photographs can evoke memories and provide comfort.

Clear Communication:

Use simple and clear language when communicating. Maintain eye contact, be patient and listen actively to their needs and concerns.

Reduce Noise and Distractions:

Minimise background noise and distractions during conversations and activities to improve focus and understanding.
Caring for Their Emotional Well-being
Empathy and Validation:

Acknowledge their feelings and validate their experiences, even if they don't align with reality. This helps reduce frustration and confusion.

Engage in Activities:

Encourage activities they enjoy and are capable of doing. These can include puzzles, music, art and gardening, which provide cognitive stimulation and a sense of purpose.

Social Interaction:

Maintain social connections by involving them in family gatherings or support groups. Isolation can worsen their condition and lead to depression.

Respect Their Dignity:

Always respect their dignity and independence. Allow them to do as much as they can for themselves while providing assistance when needed.

Self Care:

Take breaks to care for your own well-being. Engage in self-care activities, seek respite care, and consider joining a caregiver support group to share experiences and coping strategies.
Nutrition and Hydration
Balanced Diet:

Ensure they have a well-balanced diet rich in nutrients. Address any dietary restrictions or swallowing difficulties with the help of a healthcare professional.

Hydration:

Keep them adequately hydrated as dehydration can exacerbate confusion and lead to other health issues. Offer water and other fluids regularly.

Mealtime Assistance:

Offer assistance during meal times as needed. Use colourful plates and utensils to make food more visually appealing and easier to distinguish.
Managing Challenging Behaviours
Redirect and Distraction:

When faced with challenging behaviours like agitation or aggression, try redirecting their attention to a different activity or topic.

Medication Management:

Work closely with their healthcare provider to manage any medications prescribed for behaviour or mood issues. Always follow the recommended dosage and schedule.

Avoid Arguments:

Avoid arguments and confrontation. If they insist on something that is not harmful, consider letting them have their way to prevent unnecessary stress.
Final Takeaways
Caring for someone with dementia is undoubtedly challenging, but it can also be deeply rewarding. By creating a supportive environment, focusing on emotional well-being, managing nutrition and hydration, and effectively addressing challenging behaviours, caregivers can provide the best care for individuals with dementia. It's essential to remember that caregiving is a journey that requires patience, empathy, and self-care.
In your role as a caregiver, you are making a profound difference in the life of your loved one with dementia. The love and dedication you provide contribute significantly to their quality of life and overall well-being. By implementing these practical tips, you can help them continue to live well with dignity and grace as you navigate this challenging journey together. Always remember that you are not alone, and seeking support from healthcare professionals and caregiver support networks is a valuable resource on this caregiving path.
ElderAid is here to provide proper care for your loved one with dementia. Reach out to us today at +91 81234 00400 for support.
---
Related Resources