Blog
Road to Recovery After COVID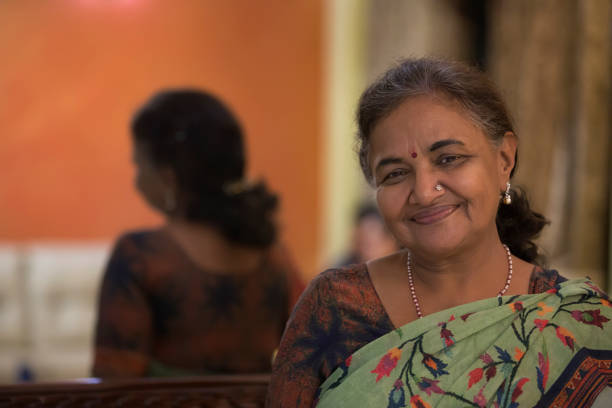 COVID
This blog provides an account of an elder and her journey of recovery from COVID along with a few helpful suggestions

Image credit: Getty images
While the pandemic continues to exist, the experience of older adults offers a much-needed glimmer of hope. After her recovery from COVID and easing of lockdown restrictions in the city, I finally got to meet and have a conversation with my 72-year-old grandmother about her recovery from COVID in person after weeks of seeing her on my phone screen during video calls.
Around second week of May, my grandmother who at the time was living with my aunt began to exhibit a mild cough along with fatigue and body pain. She had already received both doses of the vaccine, so the symptoms were milder, and recovery was faster while being quarantined at home. She emphasised the importance of vaccines and said that "I think it's important for people to know that people who have the virus don't all have really severe side-effects especially if they've received the vaccine."
When she first realised that she may have contracted the virus she was completely petrified. One of the reasons was because of her other comorbidities such as asthma and low lung capacity in addition to her age. But the other reason was due to the constant inflow of COVID- related news and media that my grandmother was consuming over the past few months. Her experience of the RTPCR was much simpler than what she had witness through her television screen and she only felt a minor twitch and then a sneeze after the test was taken.
My aunt ensured to replace all COVID related news and information for those two weeks on the television with video calls to friends and family, listening to spiritual discourse and guided meditation. My grandmother is of the opinion that more than a physical battle, it was more of a mental challenge for her to be isolated in a room with the worst-case scenarios running through her mind. She suggests that along with the medications and home-made remedies, it is important to have a daily dose of positivity through gratitude and keeping in touch with your friends and family.
By the 11th day, the symptoms seemed to have subsided, leaving my grandmother with mostly fatigue and body pain. Along with regular steaming and home-made concoctions consisting of ginger, turmeric and tulsi what got her through her recovery period was regular breathing exercises. She highly recommends doing pranayams especially bhramari for anyone irrespective of their age who are recovering from COVID.
As of writing this blog today in June, it has been a month since she tested negative, but she still experiences the side effects of COVID and continues to be on the journey to recovery. She's still incredibly independent and continues to take care of herself. Her experience with COVID makes the virus so much more real but the manner in which she dealt with it and her positivity brighten up my day and give me hope even in midst of the ongoing pandemic.
---
Related Resources